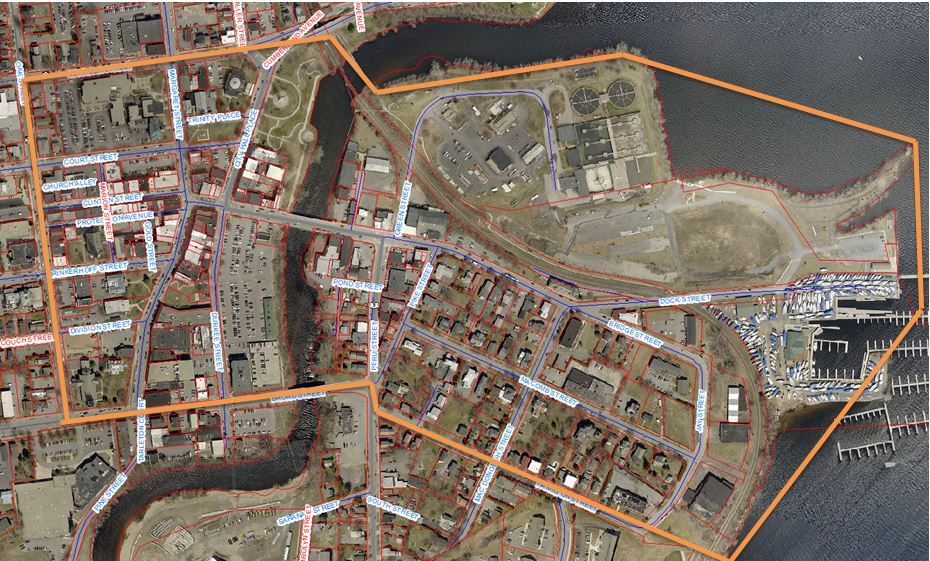 Overview:
This project proposes a cohesive marketing, branding, and signage strategy that would tie together Downtown's assets and build upon existing marketing initiatives to achieve a greater impact for Downtown.

While regional marketing initiatives include the Downtown in their materials, none highlight the Downtown as it's own exclusive destination. This project provides targeted Downtown marketing that seeks to draw expanded audiences and integrate a focus on Downtown Plattsburgh's assets within existing marketing efforts, as well as passive and way-finding investments in signage that reinforces the character of the Downtown, draws visitors to significant destinations, and benefits local businesses. Improvements to event-specific marketing materials may also be featured.
Interactive Map:
Discover what Plattsburgh has to offer. This interactive map highlights Trails and Pathways, Historic Landmarks, Things to Do, and more.
Anticipated Revitalization Benefits:
Short Term: Marketing of Downtown activities and events will increase visitation Downtown, supporting local businesses. New signage will improve the visibility and connectivity of Downtown assets, extending visitors' stay and increasing spending.
Medium-Term: Cohesive signage will bolster Plattsburgh's character and identity as a destination, fueling tourism. Increased spending from additional visitation will strengthen the market for future investment.
Long-Term: Upon implementation, this project will help contribute to a strengthened and cohesive identity for Downtown that builds upon existing strengths, creating a pleasant experience and amenity for residents, workers, students, and visitors.
Update: April 2018
The City of Plattsburgh released an RFP for this project on April 25th called "Marketing, Branding, and Signage Strategy Design and Implementation". The RFP can be found at here. Proposals are due 5/25/2018 at 4:00 p.m. (EST). 
Update: May 2018
On May 9th, the City of Plattsburgh hosted a walking tour of Downtown Plattsburgh with firms interested in responding to the RFP. The walking tour helped show the existing conditions and areas for potential improvement.
Update: July 2018
After the Project Advisory Committee reviewed all received proposals to the "Marketing, Branding, and Signage Strategy Design and Implementation" RFP, a selection was made and sent to the Common Council for approval. At the July 5th Meeting of the Common Council, the Council voted to approve the selection of the consultant, Boire Benner Group.
Update: October 2018
The official kick-off meeting to start the DRI Marketing, Signage and Branding project took place on Oct 24th at City Hall. Boire Benner Group will next be reviewing existing conditions and other documentation before conduction a round of public input.
Update: May 2019
Boire Benner Group released an online survey regarding the design of special event banners along with questions related to general downtown marketing.
Update: July 2019
After a review of the survey results, Boire Benner Group ordered special event banners for the 4th of July and Mayor's Cup.
Update: September 2019
Boire Benner Group conducted another round of public engagement involving a public meeting at the Ted K. Center, the Plattsburgh Farmer's and Crafter's Market, and a focus group at SUNY Plattsburgh.