What is a Parking Ban in Plattsburgh?
A parking ban can be declared by the City of Plattsburgh when snowfall or expected snowfall indicates that it may be necessary to plow city streets from curb to curb.
Upon declaring a ban, all media is notified, city parking ban lights are turned on (see photo), the city's parking ban phone hotline  is activated and an alert is posted on the city's website.
Call the City's Parking Ban Hot Line (518-536-7461) or visit the City of Plattsburgh website for the most up-to-date information.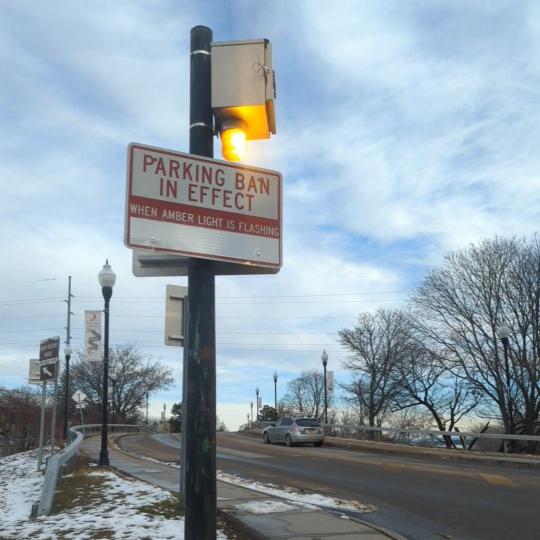 When is it Announced?
A parking ban is always declared by 2:00PM and goes into effect at midnight.
What should I do?
Park your vehicle off-street and if needed, in a city parking lot where the parking ban is not enforced. Downtown Parking Fees are not enforced during a parking ban.
When Can I Park On-Street or in Parking Lots?
City Streets:
You cannot park on city streets from 12:01AM on the effective date of the ban up until when the parking ban lights are turned off.
City Parking Lots:
People are permitted to park in all city parking lots (see map) from 6AM-12:00AM.
It is prohibited to park in city parking lots between 12:01AM and 6AM if the lights are on in that parking lot.
Any vehicles left on city streets or in parking lots during prohibited hours will be issued a ticket and towed to another location.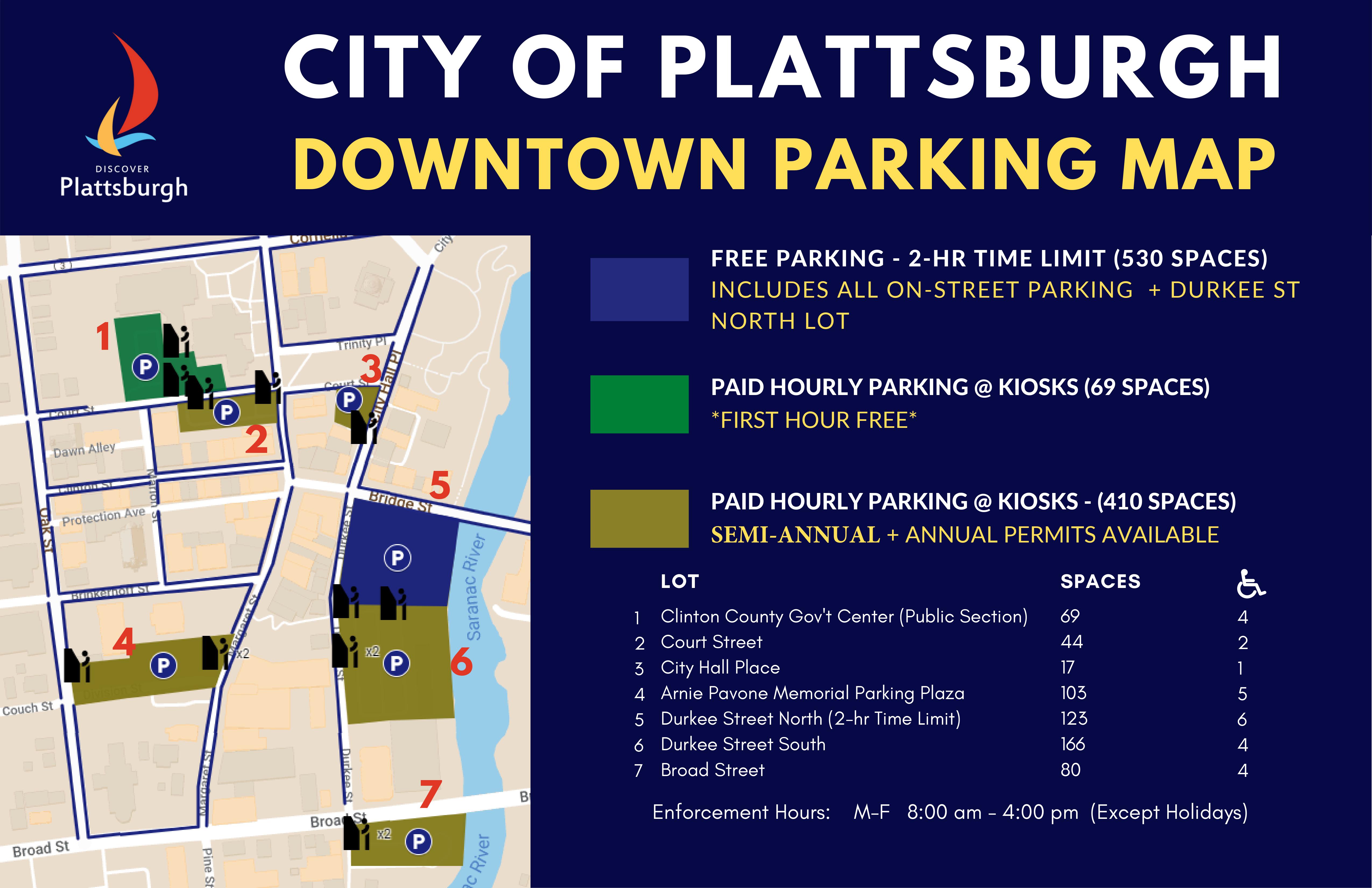 Who Do I Call if I'm Towed? 
Sorry to hear you've been towed. Please call the Police Department at 518-563-3411.