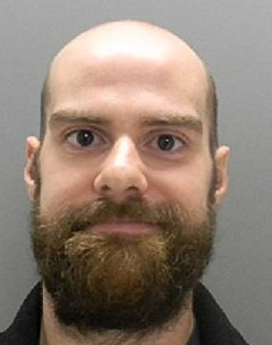 Plattsburgh Man Charged with Possession of Child Porn/ Failing to Register as a Sex Offender

DATE OF RELEASE: 11/14/2020
TIME OF RELEASE 12:00 pm

On 11/12/2020, Plattsburgh Police arrested Dylan Lefebvre-Ruesch (25) of Champlain Street in Plattsburgh for Possession of a Sexual Performance by a Child (Class E Felony) and for Failing to Register as a Sex Offender (Class E Felony). The arrest stems from an investigation that originated in February of this year where City Detectives were contacted by Dallas, TX authorities about an investigation involving a 12-year-old victim who had allegedly been solicited online by someone who was believed to be from the Plattsburgh area.

Through an extensive investigation, Plattsburgh Detectives were able to identify Lefebvre-Ruesch as the suspect. Subsequent search warrants executed on his Champlain Street residence yielded computer equipment and other electronic devices, allegedly containing at least a dozen pornographic images of children. Through the investigation, it was also learned that Lefebvre-Ruesch had been previously classified by New York State as a level 1 Sex Offender and had failed to return an annual verification to the New York State Department of Criminal Justice Services.

Lefebvre-Ruesch was issued an appearance ticket and is scheduled to appear in Plattsburgh City Court on November 25th, 2020.