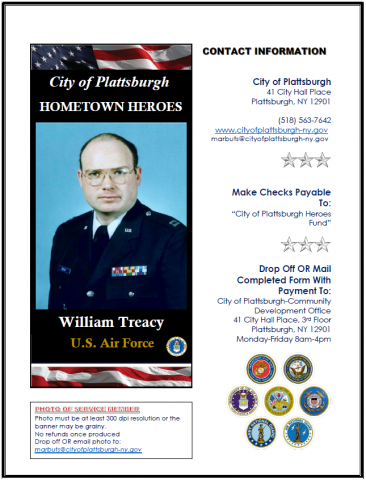 Created by the City of Plattsburgh to recognize and honor residents who have served or who are serving in the United States Armed Services. This program is non-political and non-partisan and is intended to serve as a living memorial to those service men and women from the City of Plattsburgh. 
As an ongoing program, applications will be accepted at any time by those who wish to sponsor a banner.  Banners shall be displayed from May to November and measure 30" x 60".   Banners will be displayed and stored by the City for a 2 year period and returned to the applicant at time of decommission. After all available spaces are filled, a wait-list will be maintained on a first come first served basis.
Click the link below for more information and to access an application. The deadline for the 2021 season is April 16th, 2021.